If you are an Indigenous Australian wanting to take out a personal loan, there are many different options to choose from. We may not be offering Aboriginal personal loans that are specifically for Aboriginal and Torres Strait Islander peoples, but you may choose from a fixed rate personal loan to a variable rate personal loan or small loans to larger loans. With so many types available, it's worth doing a personal loan comparison before going ahead. There are many useful services and resources available to help you when you are thinking about applying for a personal loan.
Seek assistance from various services
One organisation assisting is Mob Strong Debt Help. This is a free telephone legal advice service about money matters such as credit, debt, and insurance for Aboriginal and Torres Strait Islander peoples from anywhere in Australia. In some instances, they can even negotiate with your bank or other lender/debt collector on your behalf.
Through this service, you can get legal advice over the phone and they also have an Aboriginal solicitor that is available for you to talk to. To access this free service you can contact the Mob Strong Debt Helpline on 1800 808 488 from 9:30 am to 4:30 pm through Monday to Friday. Although their office is based in NSW, they can assist Aboriginal and Torres Strait Islander peoples across Australia. They can also refer you to other organisations if they are unable to help you, so please have a pen and paper handy before calling so you can write down any information that they provide you with.
Another useful service is the Indigenous Consumer Assistance Network (ICAN) based in Cairns, Queensland who aims to empower Indigenous consumers across Australia through free financial counselling and money management services. 
The Australian Government also offers a range of free resources and services. For example, the Australian Securities and Investments Commission (ASIC), an independent Australian Government body, has set up the Moneysmart website to provide Australians of all ages, levels of income, and background with free financial information.

The Moneysmart website has a dedicated section that provides money tips and resources for Aboriginal and Torres Strait Islander peoples. ASIC also has an Indigenous Outreach Program for those who want more information about money matters. You can contact them through ASIC's Indigenous Help Line on 1300 365 957 (for the cost of a local call if you are calling from a landline or more from mobile phones) or you can call ASIC's Infoline on 1300 300 630. There are also several Indigenous publications, podcasts on Indigenous financial issues, and other resources accessible via the Moneysmart website.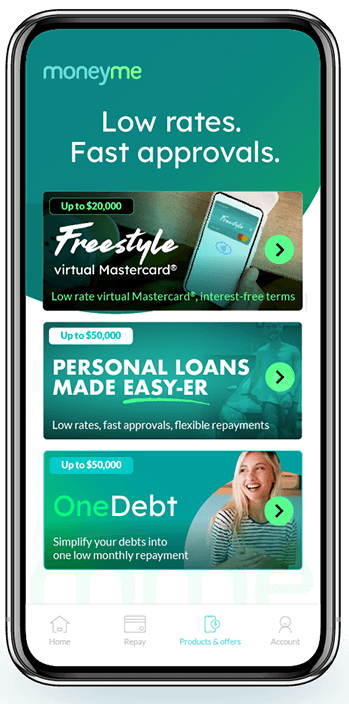 Apply for a MoneyMe loan today
Whether it's for a car, a holiday, or a personal loan for debt consolidation, there are many reasons you might need short term loans or long term personal loans. To be eligible for MoneyMe's personal loans online, you must be 18 years of age or older and working in Australia. Although we don't offer specific Aboriginal personal loans, if you are an Aboriginal or Torres Strait Islander you can apply for a personal loan online via MoneyMe's fast and easy application process. You'll need to let us know the amount of money you'd like to borrow and your ideal repayment period. Next, we'll need some personal information, your bank account details, and a valid email address. Once you've entered the required information, you'll receive a decision about your loan in a matter of minutes, so if you are looking for quick loans, MoneyMe can help. No longer do you need to fill in mountains of paperwork and the fees and charges will be outlined upfront, so there won't be any unexpected costs later. 
We're big on responsible lending
MoneyMe takes responsibility for lending seriously so we are conscious of only approving quick cash loans to borrowers who can comfortably afford the repayments. How much money you can borrow will depend on factors such as your past financial history and your present financial commitments. To help you work out how much you can afford to borrow, there is a free loan repayment calculator available on our website. By selecting the amount of money you want to borrow, how long you would like to take the loan out for, and providing a quick outline of your credit history, you'll be able to immediately see your expected repayment amounts, interest rate, establishment fees, and other ongoing fees. This allows you to assess your ability to make the repayments before submitting your loan application. When we are assessing your loan application, we do carry out a credit check but we don't automatically decline those who have a mark on their credit file. We realise there may be a good reason for it, or that your situation has now improved. 

If you're Aboriginal or Torres Strait Islander looking to take out a personal loan, MoneyMe offers low rate same day loans of up to $50,000. Apply online or contact our friendly team on 1300 592 167 if you have any questions. With our quick online application process, depending on who you bank with, you could have the money in your account in as little as an hour.